Hey everybody!
Long time no chat, and I've been missing my peoples! It's hot as a sauna around here, although the Oaken Sauna from Frozen might give us a run for our money.
*rubs hands together* Let's get right to it, shall we?
First
I'll show you what's been on my shuffle lately. It's actually really thoughtful because it means you can now be the master multi-tasker I know you are and listen to my top picks while you look at my top pics!
(you see what I did there)
:: Rule the World (by Walk Off the Earth)
:: Ain't It Fun (by Paramore)
:: Shake (by MercyMe)
:: Reflections (by MisterWives)
:: Up (by Olly Murs)
:: Bad Blood (by Taylor Swift)
I GOT MY HAIR CUT AND AM KINDA IN LOVE. I popped my "comfort zone bubble" a few weeks ago and tried a new salon (yay Chloe). I think I looked very out of place with my jean shorts amidst all of the college students and middle age business women, but I didn't much care because I LOVE MY NEW HAIR CUT. Did I mention I love it?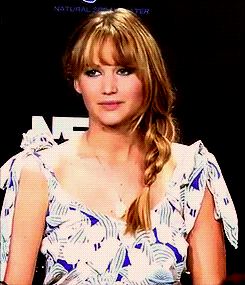 Dear Sally. Your peanut butter chocolate granola and I are in love and will be eloping at the most convenient time. Sincerely, an infatuated granola lover.
I finally caved and bought a Camelbak water bottle. Best. decision. ever!
I was also just in time to bring him along for our trip to Colorado....
....with my person! Avery and I, our two younger sisters, and both our moms, made the 8 hour trip to Colorado for the Undivided Heart Weekend Conference.
Our view was incredible, and the speakers were extremely challenging.
Not only that, but we got a special performance from His Little Feet Choir, which made up of orphaned children aged 6-13 from all different ethnicities. Their voices rocked the church and made almost every one tear up as their sweet, soulful, joy-filled voices soared to Jesus. It was amazing.
Oh and before we get to the REALLY exciting part of this post, I had to show you what I found:
I know, right? Genius in a package.
But okay okay. Here's the
SUPER BIG MEGA HUGE REALLY AWESOME FLIPTASTIC NEWS:
I am now the proud owner of a Hyundai Santa Fe!
That's actually a really crappy picture so I'll give you the "official" one:
It's not at all what I was looking for, funnily enough, but I couldn't be happier! I was like a little mother hen the first few days, always having to peek out every window I passed just to gaze at it fondly.
So there you have it; my past few weeks in a nutshell! I hope all y'all's Junes have been going fabulously! Stay classy, guys.
Oh and one last thing; if you're wondering what else I've been doing with all my spare time (the oodles and oodles of it that I have!) you can just go check out my guest post at The Daisy Tree! Hannah is darling and I love her blog. Click
here
:D