ramblings
Thirteen Daring Things I've Done In The Last Two Years
Monday, March 16, 2015
Great things never come from comfort zones
, ya know. Some of my best memories are of times when I jumped (was pushed!) out of my little box and dared to be different. Maybe you can relate... :) :)
(1
Started a blog
. You're welcome.
(2
Went skiing!
Next time I'm hoping to upgrade to snowboarding!
(3 Tried the blues
in previously-mentioned skiing trip. Totally bombed those, went back to greens.
(4
Played the Varsity team for volleyball.
*squeaks*
(5
Bought nerd glasses
for no other reason then that that I thought they were cute (If you're wondering, I still think that).
(6
Made a pie
. And a lattice pie at that, homemade crust and all. The whole enchilada!
(7
Got front bangs
and a purple streak in my hair. Hashtag rebellious.
(8
Went to two supper camps
. Seriously, first time I've slept outside of home for more than a day! #homeschoolerconfessions
(9
Took my driver's test!!!!!!!
Scariest experience of my life, not sure I've ever sweated that much.
(10 Decided to compete in a bible competition
in Illinois two days before the application was due.
(11
Went out on a limb and
told people about my driver's written test
, no matter how embarrassing it was.
See the story here!
(12
Checked "Ride World's Of Fun second scariest roller coaster"
off of my bucket list.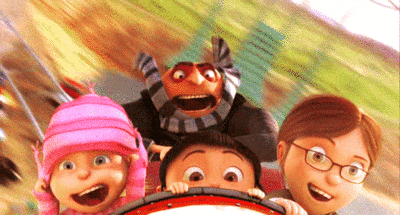 (13
Shared my faith
with a college student.
This list isn't even as long as I would like, so here's to 2015 and doing crazy things that push me out of my comfort zone and cause me to grow in confidence in the Lord and in myself!!
Do you have any crazy-insane things you've done that you think the world needs to hear about? I'm all ears!