My Five Fast Food Guilty Pleasures
Thursday, March 12, 2015
Because we
all
love ice cream late at night, french fries with gobs of ketchup, and the occasional (or frequent, depending on what floats your boat!) chocolate splurge.
Waffle fries
at Chic-fil-a. They're the perfect combination of salty and soft. BE STILL MY HEART.
Vanilla frosties at Wendy's. The mini ones are the darndest!

Flat Tire Donut at Varsity Donuts. Crumbled oeros on a chocolate cake donut. You know you're jealous.
Dilly bars
at Dairy Queen. Oh the chocolatey, sticky, summer childhood memories!!
Cheesy Bread
from Papa Murpheys. Pizza sauce and I have a long, complicated relationship.
While too much fast food is never wise, I love the occasional indulgence and I strongly believe you can always
always
make time for chocolate or fried potatoes!!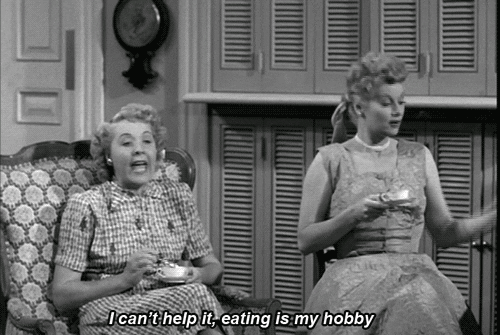 You knew it was coming; 'fess up! What is YOUR favorite fast guilty pleasure
?