ramblings
Life With A Sister [In Gifs]
Wednesday, May 20, 2015
Here's exactly what it's like to have a sister, complete with copious amounts of hilarious, sarcastic, and the occasionally accurate gifs:
When you first found out you were going to have a sister:
When you tell them you borrowed their clothes without their permission:
When you're together and someone you both dislike wants to join your conversation:
When you say the same thing at the same time:
When they actually dress up (as opposed to sweats around the house) and you're just like:
When you do something stupid and you're going:


Either they will A, freak out with you:
B, laugh at you:
Or C, they'll try to make it better:
When they aren't afraid to be brutally honest with you about your hair cut:
When you mention a crush you might have and they're very supportive:
Or just the opposite: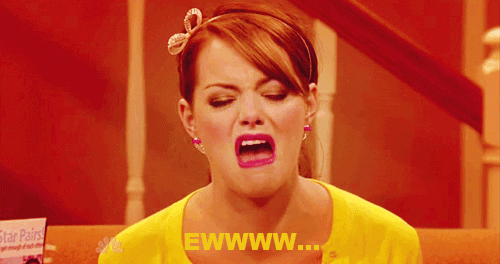 When you're at a social gathering with not a friend in sight:
When they can't judge the amount of food you eat at home because they're too busy eating equally large portions:


You see, even though sisters can be rather annoying:
and even when they mimic every move you make:
seriously, every time, without fail, sisters are da best for pep talks:
and for spontaneous dance parties:
So my message for you today? Hold on to your sister, peoples. Maybe your relationship with your sis isn't in the best place right now, but it's never ever too late to change that! Grab some chocolate and kickstart your awesome sister-ship TODAY, because there's a relationship made in heaven.
And if this post wasn't evidence enough, see this article (with even more gifs) for the 10 best things about having a sister!