Who, me? Yes- YOU!

.........

Did anyone else do the cookie song with your family? Please tell I'm not the only one.

Ya know- "Chloe stole the cookie from the cookie jar!" "Who, me?" "Yes, YOU!" "Couldn't be!' "Then who?" Yata yata. We would do it in rounds and it was wonderful. #noshame



Where were we?
Aaah, yes.
1) It could inspire new post ideas!
For example, Hannah at the Daisy Tree inspired a future post about fangirls. Oh yes, you have been warned! Their brilliance might just rub off on you in a whole new way.
2) You could get new followers
Let's be honest, nobody likes the "follow for follow" comments. Wanna know a sneaky way to get the same result? Read new blogs and then follow them! Many times, this encourages the blogger to investigate your blog and may lead to a comment or a follow!
3) YOU CAN LEARN SO FLIPPIN MUCH.
4) If you want to improve a dreary day, read blogs.
Bloggers can be some of the funniest, brightest, most helpful people ever. And you're not even face to face!! Imagine what they're like IRL! (for those of you who are confused, that's In Real Life. That took me YEARS to figure out)
I can't tell you how many times a happy, inspiring post has brightened an otherwise crappy day.
5) Awesome content=awesome people behind the content.
The more I like reading someone's blog, the more I want to get to know them!!
6) It proves again and again that everyone out there is unique, special, and awesome.
There are style blogs, food blogs, sports blogs, blogs like mine, and everything else in between. And the writers are just as varied as the topics!! Don't ever think you don't have things worth saying.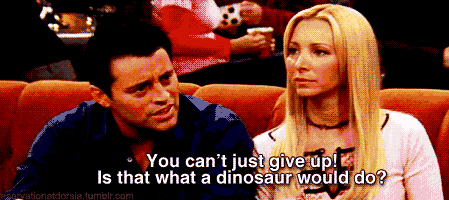 He makes a good point.
What are some of your favorite things about reading other blogs? And while we're on that note, LINK ME UP! I want to see your favorite blogs!