So you know this whole social aspect of blogging- it's not overrated! At all! Hence the blog comment post. Oh and this social LIFE thing- also not overrated!!! In fact it's quite underrated and I don't truly appreciate being able to leave my bed for a basketball game until I can't. Leave. My. Bed.
Curse you, common cold known to all mankind!
Being sick for a week really makes you appreciate loyal followers who still comment when you don't comment on their blogs (you guys are the sweetest!), and makes you even more appreciative of your sweet friends at home who send you funny snapchats and really truly sound like they miss you. I can tell you, by the end of the week I was sick of being sick.
So sick stuff aside, who doesn't love receiving comments on your posts? Especially the glowing ones that make us feel all warm and squishy inside. You know, the people who loved what you had to say and who encourage you to keep going when you're worried nobody is even listening.
THOUGHTFUL, MEANINGFUL COMMENTS ARE REALLY IMPORTANT IN THE BLOGOSPHERE
So how do you craft the perfect little note of encouragement?
The biggest thing that sells a comment for me is when they mention something they liked in my post. It doesn't have to be big, really. Actually the smaller and more detailed the thing is that you liked, the better I know you really did take time to read my post, and read it well! And that's so AWESOME!!! Like you don't understand!! People are reading what I WROTE?!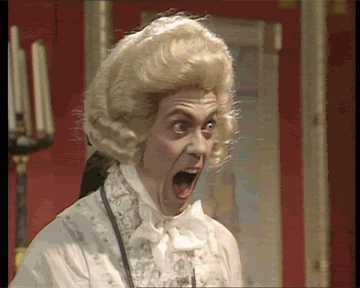 Yes, shocking.
Did you notice something in the post that you disagreed with? State your opinion politely and let them know why! Again, this shows that you were paying attention, and you're than engaging the blog author. We love to get to know our faithful commenters, and sometimes a friendly debate can do just that. Remember, though; never make your comments hurtful or angry. If you think that's how your opinions are coming across, maybe it's better left unsaid.

When commenting, DON'T ever resort to one of these: "Great post! Loved it!"
There is nothing meaningful, special, or helpful about this.
You can always find something good in a blog post, whether it's just the style of the author's writing, or a certain blog element you like. Get creative with your comments! Don't settle for generic comments about how much you "love their photography", although those have their place as well.
Experience something similar to what the blogger is talking about? Share! Be wise, of course, in how much you talk about yourself, but it's fun (at least, it's fun for me!) to hear that other bloggers have had similar experiences.
Many bloggers have a set of questions at the end of their post for their readers. What an easy way out of the whole blogging dilemma! Answer one of these questions and you'll have a happy blogger. That IS what they're there for, you know.
And there you have it! Some tips for crafting the perfect blog comment.


Do you ever have trouble coming up with smart things to say in comments?
And what about (horror of horrors) how do you reply to comments left on your blog?
Chloe Salts is an aspiring writer, pumpkin latte snob, sweater-loving sophomore who is slowly learning, day by day, what it means to fall in love with her Savior.
Give her books and chocolate and she will bake cupcakes for you until Jesus comes to take her home. True story.
Follow her on
Bloglovin
to hear more of her daily ramblings!